Mission
To help employees of companies that directly or indirectly support people with disabilities, mental, behavioral and other health problems, and those facing poverty, inequality, and other social issues. We do this through training, consulting, and access to resources.
At Act-Cess, we define success by our ability to pass on the good fortune we have received.
History
In 2006, Bob and Lorna Runkle formed Act-Cess USA as an affordable way to help socially responsible organizations grow, increase their efficiency and profitability, and improve employee training. We accomplish this by providing technical assistance, consultation, training, and access to information and funds.
In 2008, Act-Cess embarked on "Project Patrick" to help service providers of individuals with special needs – developmental disability, mental illness, and other challenges – secure state grants in order to fund workforce training and development. "Project Patrick" is our way of paying it forward to those agencies which are devoted to serving this community and the thousands of staff whose livelihood and personal growth depend on their employers' commitment to train and develop their potential.
Patrick is our 34-year-old inspiration and he now lives, works, and thrives at one of these special agencies. Lorna Runkle is Patrick's mother and Joseph is his brother. Both are the driving forces of Act-Cess.
Our Team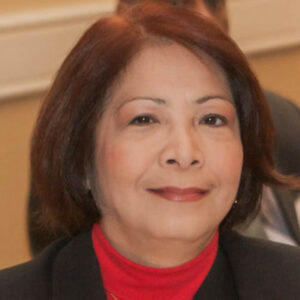 LORNA RUNKLE, President
Lorna Runkle has over 40 years background in business management. Her experience includes management/strategic planning at Procter & Gamble, Warner-Lambert (now Pfizer) and Wheaton (an Alcan company). Lorna has an MBA in Marketing and Finance (with Distinction) and a BS Degree (Cum Laude) in Business Economics. Helping agencies achieve their plan to succeed in order to continue their mission to care for our loved ones and secure resources – expertise and grant money – has been Lorna's passion.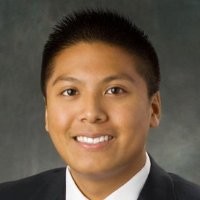 JOE RUNKLE, Vice President and CEO
Joseph Runkle has years of capability in process efficiency at United Technologies Corporation companies of Pratt & Whitney and Sikorsky. Joe attended the Harvard Summer program and holds a BA in Business Administration major in Information Technology Management from the University of Notre Dame. Joe brings his grant writing skills and a keen eye for process improvement to Act-Cess clients.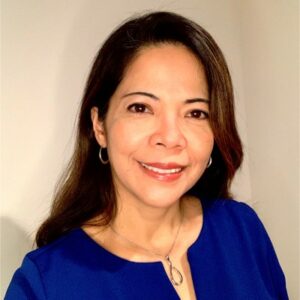 TREENA RIVERA, Director of Development and Client Relationships
Treena Rivera has over 20 years of domestic and international business experience, developing marketing strategies, leading cross-functional teams, and managing innovation projects. She worked for leading consumer packaged goods companies, including The Hartz Mountain Corporation, Post Cereal (now Post Consumer Brands) and Unilever. Treena holds a BS degree in Business Management. Treena brings her strong organizational and communication skills to support the goals of Act-Cess.
Achievements Through the Years
August 2006 – Act-Cess USA was established.
2008 – Act-Cess embarked on "Project Patrick."
2008 – Act-Cess principal Lorna Runkle helped secure $186,400 in training grant from the NJ Department of Labor Customized Training Grant for a South Jersey-based nonprofit service provider for individuals with autism, intellectual and developmental disabilities and those in need of neurological rehabilitation. This was one of the largest training grants of its kind given that year to the "healthcare and social assistance" category.
August 2011 – Act-Cess USA was incorporated as Lorna Runkle assumed the position of President and CEO.
2011 – Act-Cess secured training grants for 5 agencies for grants totaling > $272K.
2012 – Act-Cess secured training grants for 11 agencies for grant totaling > $440K, representing ~ 2.4% of total amount granted. We trained >52,000 employees (duplicated count). As a result of the training, >10,000 individuals were reported to have been hired.
2013 and 2014 – Act-Cess secured training grants for 22 agencies for grants totaling > $1.2 million.
2015 – Act-Cess secured training grants for 16 agencies for grants totaling > $1.4 million, ~ 3% of total amount granted.
2016 – For the first time, Act-Cess secured a grant for a training consortium of eight agencies which are members of the Supportive Housing Association of New Jersey. A total number of sixteen agencies received the grant and reported successful outcomes.

Act-Cess President Lorna Runkle was appointed by Governor Chris Christie to the State Rehabilitation Council (SRC) as a Business, Industry and Labor Representative. The SRC gives advice and works in partnership with the NJ Division of Vocational Rehabilitation Services (DVRS). The mission of the DVRS is "to enable eligible individuals with disabilities to achieve an employment outcome consistent with their strengths, priorities, needs, abilities, and capabilities."
Lorna Runkle received her university's alumni association Outstanding Alumni Award for Business and Economics.

2017 – For the first time, Act-Cess led a training consortium of ten agencies serving the special needs community. A total number of seventeen agencies received the grant and reported successful outcomes.
2018 – Act-Cess secured training grants for 44 agencies, working with 3 consortia including those led by the New Jersey Association of Mental Health and Addiction (NJAMHAA) and the Association for the Betterment of Citizens with Disabilities (ABCD).

For the first time, Act-Cess started providing continuing education (CE) credits from the Association of Social Work Boards.
Act-Cess added to the trainer roster world-class talents such as Senior Advisor to the World Health Organization, Certified Brain Professional, and several PhDs.

2019 – Act-Cess secured training grants for 76 agencies, working with 4 consortia including the New Jersey Mental Health Institute. Amount is ~ 8% of total granted.

Many are repeat clients and multiple-time recipients, a testimonial to the benefits of the training and services received.

2020 – Despite the Covid-19 pandemic which shut down in-person training, Act-Cess completed 99% of training hours after quickly and masterfully converting to virtual delivery of training. As a result, staff continued to be gainfully engaged with skills development from their home offices.

Licensed professionals had the easy and effective access to Continuing Education (CE) credits that allowed them to renew or secure their license in order to continue their practice in the midst of immense need for their services.

2021 – In the midst of continuing pandemic, Act-Cess secured training grants for 54 agencies, working with 3 consortia. Amount is ~ 13% of total granted.

Virtual training continued to positively impact staff retention, skills upgrade, and credentials from CE credits offered.
Successfully rolled out the Pathways to Healing Discrimination, Prejudice and Racism class and a variety of Diversity, Equality and Inclusion-type workshops in response to the George Floyd incident.

2022 – Act-Cess secured training grant ~ 15% of total available.

In response to mass shootings, we rolled out the Active Shooter/Assailant class by a trainer considered the best in the country.
Number of training approved for CE credits now exceeds 20.
Class evaluation surveys consistently average > 4.5 rating in a 1-5 scale. Client agency desired outcomes are met, often exceeded.
Treena Rivera, marketing executive with global corporate experience is hired to spearhead client relations and development efforts.
Act-Cess is the recipient of the "Founders First Job Creator" award.
Joe Runkle, a University of Notre Dame graduate, former Senior Project Manager for a Fortune Top 50 company, and Patrick's brother, assumes the role of CEO.